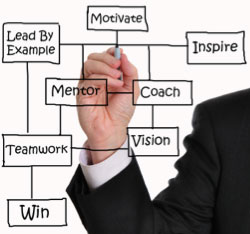 The Ultimate Success Consultancy is a motivational and life skills consultancy. We provide services in Australia and India in corporate coaching, motivational & life skills coaching along with organising public events, seminars, workshops in the field of motivation, personality development and life-skills.

We also provide personal consultation and personal coaching to clients who need advice and help in being highly successful, personal development, fighting depression, stress management, anxiety etc.

The Ultimate Success Consultancy also arranges private tuitions for students in Australia ranging from Year 5 to Year 12 for most subjects including Maths, English, IST, IPT etc.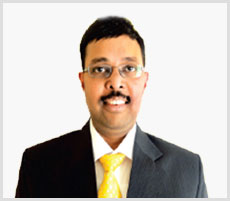 The Ultimate Success Consultancy is founded by Mr. Ganesh Loke.

Ganesh Loke is a young, innovative business entrepreneur & movie producer running his IT- development, training, consultancy, marketing and a film production business based in Sydney. He has produced a Bollywood movie- 'Sarfaroshi- the war against system'.

Ganesh has also developed innovative web sites to promote & help the local small businesses in marketing. He has got degrees from Charles Sturt University in IT and Education. He is currently studying 'Graduate Diploma in Psychology' through which he can provide significant advice and information to clients of 'The Ultimate Success Consultancy'.


Ganesh has a vast experience and background in IT and training industry in Australia. After graduating from Australian University he has worked in IT, training & marketing industry in Sydney. He has established his IT consultancy & IT training business, and has also worked for the NSW Education Department in IT training. Later he established his own movie production company & produced a Bollywood movie based on social theme.

Ganesh is active in the social work in Sydney's south-west region. He has been helping many needy people to get jobs, accommodation etc.

With his unique, broad and innovative vision Ganesh have entered into active politics to help the local families & serve their interests.

Ganesh decided to stand for the 2013 Federal election in Australia to bring the social change which is currently needed in Australia. He was selected for his social work & successfully represented Palmer United Party for the seat of Parramatta in 2013 Federal election.

Ganesh believes in 'Never give up' spirit and the 'Yes, we can' attitude. He shares his birth date -(except the birth year) '14th May' with Facebook-founder Mark Zuckerberg , and also shares the same spirit & ideology about changing the world through innovation, research and helpfulness.

Ganesh believes that 'Innovation' & 'helpful attitude' is a key to change this world, and the inspired, hard working youth around the world have the potential to make this world a better place to live.

Ganesh came to Australia in 1999 as a student. His amazing journey from an ordinary International student in Australia to becoming a successful entrepreneur, movie producer, politician, multiple properties' owner and a Federal election candidate representing Australian political party is full of various challenges and obstacles.

Ganesh has demonstrated a great ability to overcome all those challenges successfully and established himself as a young, talented & successful entrepreneur of Indo-Australian community in Sydney which can be an inspiration for many people.

He is determined to help all people who need help in their personal development and success. Ganesh wants to create a healthy community free of depression, stress, anxiety & other psychological issues and 'The Ultimate Success Consultancy' is one way through which he is doing it.